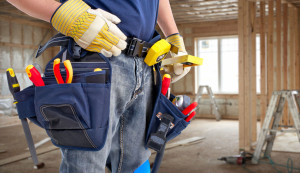 Construction contractors put themselves at risk every single day on the job, facing unknown risks when working with heavy equipment and often from scaffolds at great heights. The job is demanding and has special challenges. One of the challenges construction contractors face is having the proper insurance to protect them from potential liability claims. Here are a few of the basic coverages provided by construction contractor's liability insurance.
Client and third-party injuries: Accidents can happen on a construction jobsite no matter what safety precautions are in place. If a third-party or client is injured on the jobsite, any ongoing medical expenses and court-awarded compensation claims are paid.
Completed products coverage: Any services completed by construction contractors are covered against any faulty installations or products that cause injuries. Any legal expenses and damages are paid up to the policy's limits.
Property damage: A construction contractor can be sued for any damages caused to a property while work is being completed, such as a remodeling contractor who damages a home. The liability coverage will pay for any property damage caused.
Advertising injury: Advertising injuries include lawsuits for libel, slander, privacy invasion or copyright infringement. This could come from misleading advertisements including social media posts or false or misleading information printed on company fliers.
Medical expense claims: The medical expense portion of contractor's liability pays for immediate medical attention for visitors or clients injured while visiting a construction jobsite.
C & S Specialty Underwriters specializes in liability packages for construction contractors. Coverage enhancements including contractor's pollution, transportation, and employee benefits liability may be added by endorsement to a CGL policy. We have over 100 years of experience in the specialty insurance industry. Put our expertise to work for your clients. Contact us to learn more about all of our liability insurance products.