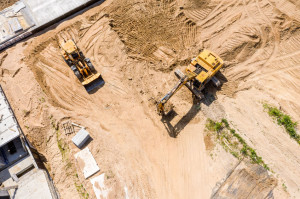 It's no secret that the construction industry, along with many other industries, took a big hit during the COVID-19 pandemic. In fact, it's estimated that the pandemic negatively impacted more than 70% of all construction companies, whether large or small. Yet today, the construction sector has now begun to show signs of a rebound. Let's take a closer look.
Construction firms will play a critical role in our nation's post-pandemic recovery. Yet, the industry itself also must recover. What steps are construction companies and other industry players taking to ensure a robust recovery of the industry?
The construction industry played an important role during the COVID-19 pandemic. From building field hospitals to donating life-saving equipment and responding to emergency crises, construction workers and industry players came through when the nation needed them. Yet, the industry itself was not without its own suffering. Construction sites in many companies were shut down. Sites that remained open had to deal with fewer workers, disrupted supply chains, and operational restrictions, all of which made it very difficult to get the job done.
Shortages and rising prices of construction materials and labor shortages have been major challenges, according to a new report by Deloitte. According to the Deloitte report, 52% of engineering and construction executives said that their company is facing a severe labor and talent shortage. Rising materials costs remain an equally vexing issue, making it extremely difficult to forecast or bid on projects.
"It just very hard for an industry that typically operates on a small margin and has to go through a competitive bidding process to accurately predict what they're going to be paying or, as important when those materials are going to show up," said Brian Turmail, vice president of public affairs and strategic initiatives at the Associated General Contractors of America told Construction Dive. "It's a really challenging time for what was already a challenging time."
The Infrastructure Investment and Jobs Act (IIJA), is expected to benefit commercial construction companies in the coming years. Residential construction activity is expected to remain strong as well. In all, construction and engineering spending reached $1.57 trillion in July 2021, according to Deloitte, and revenue growth will likely accelerate in 2022. Also, in a survey of over 500 U.S. executives and other senior leaders in the construction industry, Deloitte also found that 92% characterize their business outlook as somewhat or very positive, 23% higher than the previous year. Major challenges remain, for sure, but significant opportunity appears to be on the horizon as well.