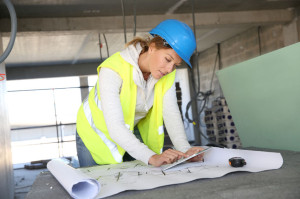 Project managers and construction contractors often collaborate on projects. Questions may arise on liability issues: Does the responsibility to maintain liability insurance fall on the project manager, the contractor, or both?
Who is liable when accidents happen on a construction jobsite? Is it the project manager or the contractor? The answer to this question depends on the circumstances of the individual construction project. The owner of the property is liable to some degree, depending on how much control he has over the construction job site. If the property owner is in control, he has an obligation to maintain safe working conditions for employees or for visitors who may visit the site.
If, on the other hand, the contractor has control of the job site, he is responsible for any injuries that occur as a result of work accidents or those caused by hazards on the property. If a contractor has assumed site control, he also has the responsibility to maintain safe working conditions and prevent hazards that could cause injury to others.
What happens when the general contractor subs out work to other contractors? The liability issues can get tricky with subcontractors and primary contractors. A general contractor is generally liable for the work that is detailed in the signed contract, including the quality of his subcontractors' work. However, subcontractors can face liability exposure depending on their contract terms with the prime contractor. In some cases, the wording of the contract passes the liability obligations on to the subcontractor.
The best solution is for all parties involved in project specific construction to have their own liability insurance protection. For your construction contractor clients, C & S Specialty Underwriters offers a complete liability insurance package to make sure they are protected. Give us a call at 855-390-7598 to discuss your clients' liability insurance options. http://csunderwriters.com/