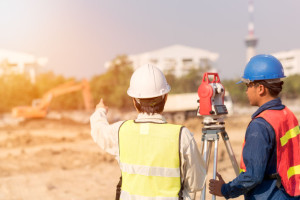 At C&S Specialty Underwriters, we know that contractors need the right insurance coverage at the right time. When they have questions, they need answers. And they want to work with a company they can trust. We work hard to provide a diversified portfolio of specialty insurance products to select agent, broker and carrier partners so they can serve this important industry. Our company is built on sound underwriting and operating practices to protect our carrier partners.
C&S has more than 100 years of experience in the specialty insurance industry. Our company has a strong team of people who are not only skilled and disciplined at underwriting but who are also focused on putting their broker partners first. We have invited, and continue to invite, only those brokers who fit our business model, whom we trust and know, and who have expertise and experience with the risks we write. We've become not only specialists in our space but focused on putting those who we work with first.
We've invested heavily in a state-of-the-art underwriting system that allows us to provide quotes to our broker partners within 24 hours, seamlessly create binders, issue policies, and process endorsements. We're fast and efficient while providing transparency and visibility of our process to our carrier partners, ensuring that we maintain not only our underwriting integrity but their trust as well.
At C&S, we offer a Construction General Liability package policy for general and trade/artisan contractors (both commercial and residential). Contractor's pollution coverage is available on an occurrence or claims made basis. As part of our standard coverage package, we offer blanket (where required by written contract) additional insured, primary/non-contributory and waiver of subrogation endorsements.
We also provide an Environmental Package policy, which offers Commercial General Liability and Contractor's Pollution Liability for environmental contractors, Commercial General Liability and Professional Liability for environmental consultants, and monoline Contractor's Pollution Liability for non-environmental contractors.
C&S focuses on serving small to mid-sized accounts generally with revenues under $25 million. These accounts are not getting adequate attention from the mainstream surplus lines insurance markets due to their small premium size. We provide:
• Quick response and turnaround.
• Stable, quality insurance coverage at competitive rates during all market cycles.
• Virtual 24/7 access to an underwriter for our brokers
• Flexible coverage options to even the smallest risk to help meet their contractual obligations
Questions? We have answers! Get to know more about us on our website: http://csunderwriters.com/